Marin County
Clean Slate Program
A partnership of the Marin County Public Defender's Office, the District Attorney's Office, Marin County Probation, and Health & Human Services
WALK-IN CLINICS
|
June 1st
|
4-7 PM
Multicultural Center of Marin
Please bring your statewide CA DOJ RAP sheet if you have it or we can give information at the clinic.
709 5th Ave
San Rafael, CA 94901
Please bring all relevant documents
We may be able to help with:
Early Terminator of Probation
Certificate of Rehabilitation
Sealing Arrest Record - Factual Innocence
Public Benefits Assistance
Medi-Cal, CalFresh, SSI, CalWORKs, and General Relief
Immigration Relief Support
Clean Slate Interview
Marin County Public Defender David Sutton
The Clean Slate program is a collaboration between the Criminal Justice Partners, Health and Human Services, and Community Based Organizations, which seeks to transform formerly justice-involved community members' lives.  Specifically, the program seeks to clear or expunge community members' past criminal convictions, and provide these individuals with government benefits and aid, housing options, and job training and educational opportunities.
We want to make sure that these individuals thrive in the community after they have suffered a criminal conviction while addressing the underlying economic issues that likely gave rise to their convictions in the first instance.
How does Clean Slate increase accessibility to our underserved communities?
The purpose of the program is to break down access barriers. Traveling to the Civic Center and going to multiple organizations' offices during normal business hours is taxing and difficult for community members with limited means. Often this requires taking a day off of work, finding childcare, and navigating limited options on public transportation.
Government benefits and programs must be accessible to everyone, especially those most in need. We take our services directly to the communities where our clients reside and centralize the services offered in one location. Additionally, the events are held after business hours.
How do you see Clean Slate as an equity initiative?
The Clean Slate Program provides all community members access to resources, specifically targeting communities where these resources are needed the most—giving marginalized communities of color and lower socioeconomic status an opportunity to thrive and make economic and health gains, chipping away at the income-wealth gap.
What impact have you seen since the first in-person Clean Slate event held in Marin City?
From the Public Defender's Office's point of view, the number of community members engaging in our expungement and sealing program has grown exponentially.  Many residents didn't know they could expunge and seal their prior criminal records, and some had no idea that these services were even available.
What further impact does each of you expect to see?
I hope to see the program and services provided grow with each event.  Marin has a significant amount of resources offered through local government and community-based organizations.  Often there is a disconnect between these entities.  Through partnerships like the Clean Slate Program, we can maximize our reach and provide meaningful change in underserved communities, changing the face of the County.
District Attorney Statement
I am honored to continue coordinating this important community education/outreach and social justice-related initiative, aka the "Clean Slate" program, with David, Marlon, and D'Angelo!   These Justice Partner Colleagues really know how to work together to accomplish a collaborative goal in line with our respective Department's service missions and the County's equity and community education and outreach plans and initiatives!
Clean Slate Programs" are "intentional" and in line with social justice, equity initiative in line with and inspired by the County's "2 Year Internal and External Action Plans – DEI, Belonging, Innovation and Change, Program Growth & Development, Community Outreach and Engagement" as Criminal Justice Partners and representatives of our County's Departments.
We are providing information and outreach services targeting communities and community members, for example, immigration and u-visa information, who are in most need of this information and outreach.
It's important to expand county government services and program outreach and information services directly to communities, if possible, and tailor them to the needs of a particular community in Marin County that is served by the Marin County Justice Partners.
Our June 1st "Clean Slate" program is on course to be a great program in collaboration with Douglas Mundo (Executive Director) and Cesar Lagleva (Community Program Outreach Coordinator) and their staff at the Multicultural Center of Marin (MCM)!   They have been extremely supportive and have gone overboard in providing their MCM facility space and parking lot area and their media/marketing platforms and staff assistance on every level!   We thank them and appreciate their community leadership and support!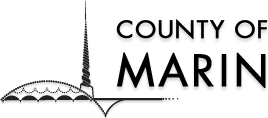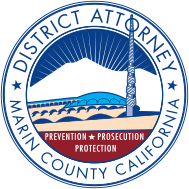 Public Defender's Office
415.473.6321